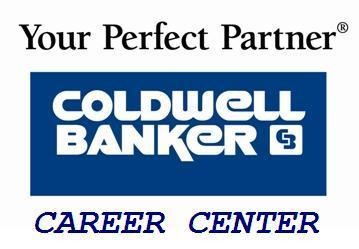 NEW!! Employment Opportunity NEW!!
Are you interested in working with a growing real estate company? Call us today!!
EXPERIENCED AGENTS
NEW AGENTS
ASPIRING REAL ESTATE AGENTS

We will provide you with:
A COMPANY WITH 98% BRAND RECOGNITION
A COMPANY WITH OVER 100 YEARS EXPERIENCE

TRAINING & EDUCATION
NETWORKING WITH OVER 130,000 SALES ASSOCIATES
A REFERRAL NETWORK WITH OVER 3600 OFFICES
CONTINUING EDUCATION & CONTINUING TRAINING

SIGN UP TODAY!!!

COLDWELL BANKER DUFOUR REALTY
Each Office is Independently Owned and Operated

©2015 Coldwell Banker Real Estate LLC. All Rights Reserved. Coldwell Banker Real Estate LLC fully supports the principles of the Fair Housing Act and the Equal Opportunity Act. Each Office Is Independently Owned And Operated. Coldwell Banker and the Coldwell Banker Logo are registered service marks owned by Coldwell Banker Real Estate LLC